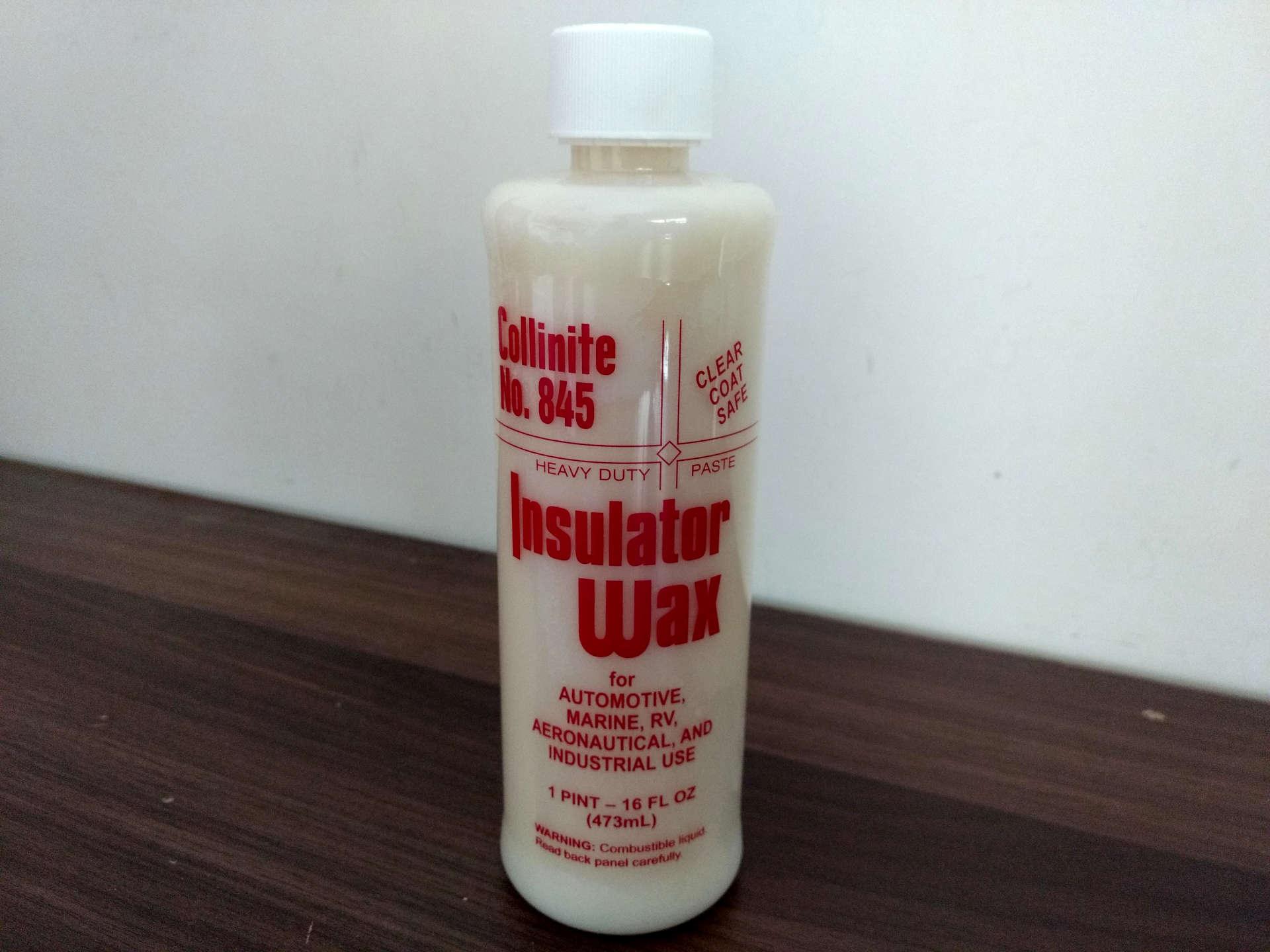 Description
Collinite 845 is a hybrid liquid wax based on carnauba. It's the bestseller wax from Collinite due to its ease of use.
Collinite 845 Application
Shake the bottle well until its consistency gets thin.
You can apply Collinite 845 by hand using soft applicator pad or with DA machine.
Use 2 or 3 pea size drops of the wax for a section of a panel. These 3 drops can cover half the hood of a small vehicle. This amount applies for box hand and machine.
Tap the hand applicator pad or machine pad across different places of the section where you are going to apply the wax.
Spread the wax evenly across the panel using straight lines or circular motion. In case of machine, use the lowest speed on your DA to apply the wax.
Wait for it to dry. It may take 15 min or less to get the haze, depending on your environment.
You can perform a finger swipe test to confirm whether the wax has dried. If the swipe test shows oily wax, then wait for a couple more minutes.
Buff off the excess using microfiber towel. It will leave a high gloss finish with a deep warm glow.
How long should I let Collinite 845 cure?
Don't expose your vehicle to water for at least 12 hours.
Can I apply Collinite 845 on top of 325?
Yes, you can use 845 on top of 325. In fact, it's the recommended combo when your paint need some deep clean and polishing. Using 325 before 845 will help it bond properly to the paint, and hence it will improve its durability.
Can I use Collinite 845 on plastic trim?
Collinite suggest not to use it on rubber, non-painted plastic trim, and vinyl. But many people report that it doesn't stain the plastic trim as long as you don't let it dry.
Can I use Collinite 845 on glass?
It's not designed to be used on glass, but many people use it on windshield and other windows and they like it. At the same time, you will find people who don't like it on glass at all. They report the hydrophobic behavior is poor on glass.
Can I use Collinite 845 on Headlights?
Yes, you can use it on both Headlights and taillights.
What's the durability of Collinite 845?
You can get 4 to 6 months of protection from 845.