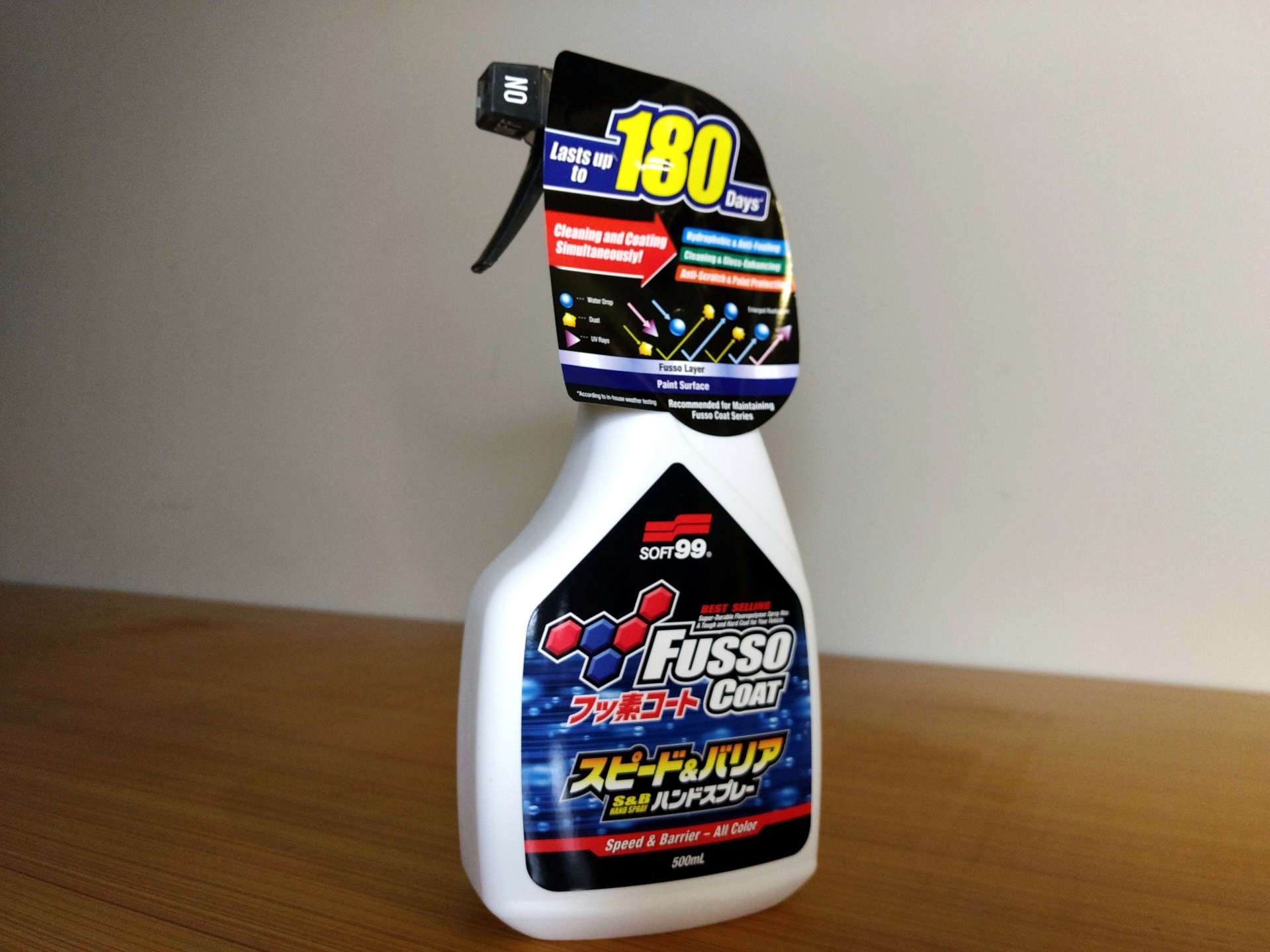 Description
Just spray and wipe to freshen up your vehicle's bodywork, removing light dust and dirt while applying a highly durable Fusso coating, cleaning and coating in one step! This quick detailer is reinforced with fluoropolymers to enhance and extend hydrophobicity for up to 180 days. Perfect for maintaining Fusso Coat.
How to use the product
* Before applying to a dirty vehicle, be sure to wash and dry it to avoid scratches.
Shake well and switch the nozzle to ON.
Spray the surface of the vehicle, spacing shots by about 30 cm.
Without allowing to dry, lightly wipe across the surface with a clean, dry towel.Refold the towel to expose a fresh surface when wiping becomes difficult.