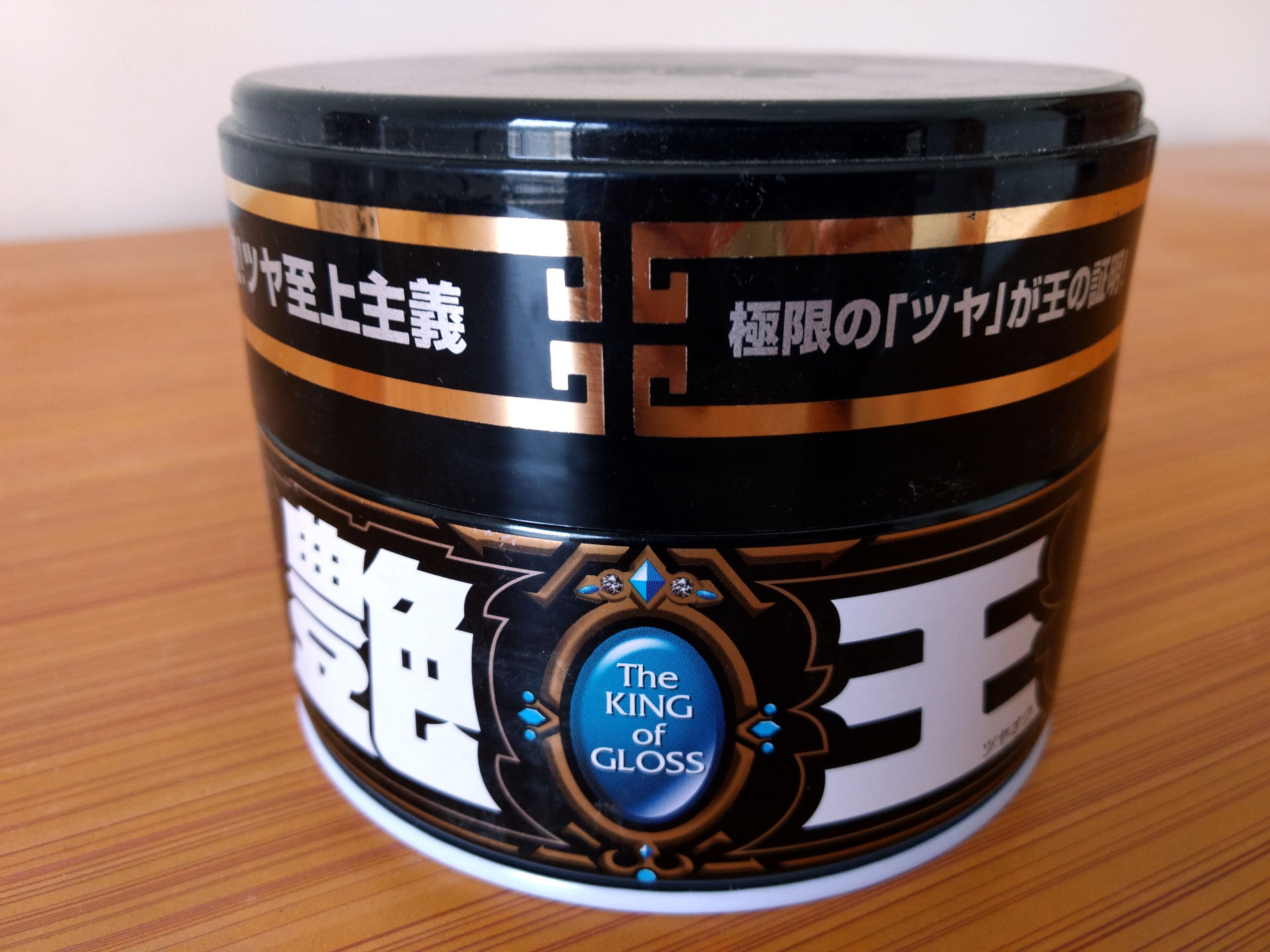 Description
The King of Gloss is a hybrid wax based on mineral wax and synthetic ingredients that give candy like high gloss. It has darkening effect, good filling ability and leaves a slick finish. Even it's not a glaze but still mask the swirls pretty well. You will get 3 to 4 months of durability from one coat of the wax.
You can check the darking effect and filling ability in the following video.
Check the water behavior in this video.
Slickness test in this video. Obviously, we don't recommend placing the wax tin on your paint to avoid swirl marks.
History on variants
King of Gloss used to come in 4 different variants i.e. Solid White, White Pearl, Light Metallic & Pearl, Black & Dark. Solid White was the only variant that contain abrasives. Rest of them were non-abrasive.
Current variants
Now, King of Gloss only comes in White and Black & Dark. The formula for White is changed, so it can be applied on white, white pearl, and all light colors like silver, beige, yellow, pink, gold, light blue, etc. The Black & Dark version is for black, gray, red, dark blue, green, etc.
How to use the product
Wash your vehicle using a quality shampoo like Kiwami Shampoo.
Clay the paint if required using SMOOTH EGG Clay Bar.
Apply thin layer of King of Gloss and leave it to dry for 5 to 10 min.
Buff the dried wax with soft microfiber cloth. Make sure to change sides of the towel.