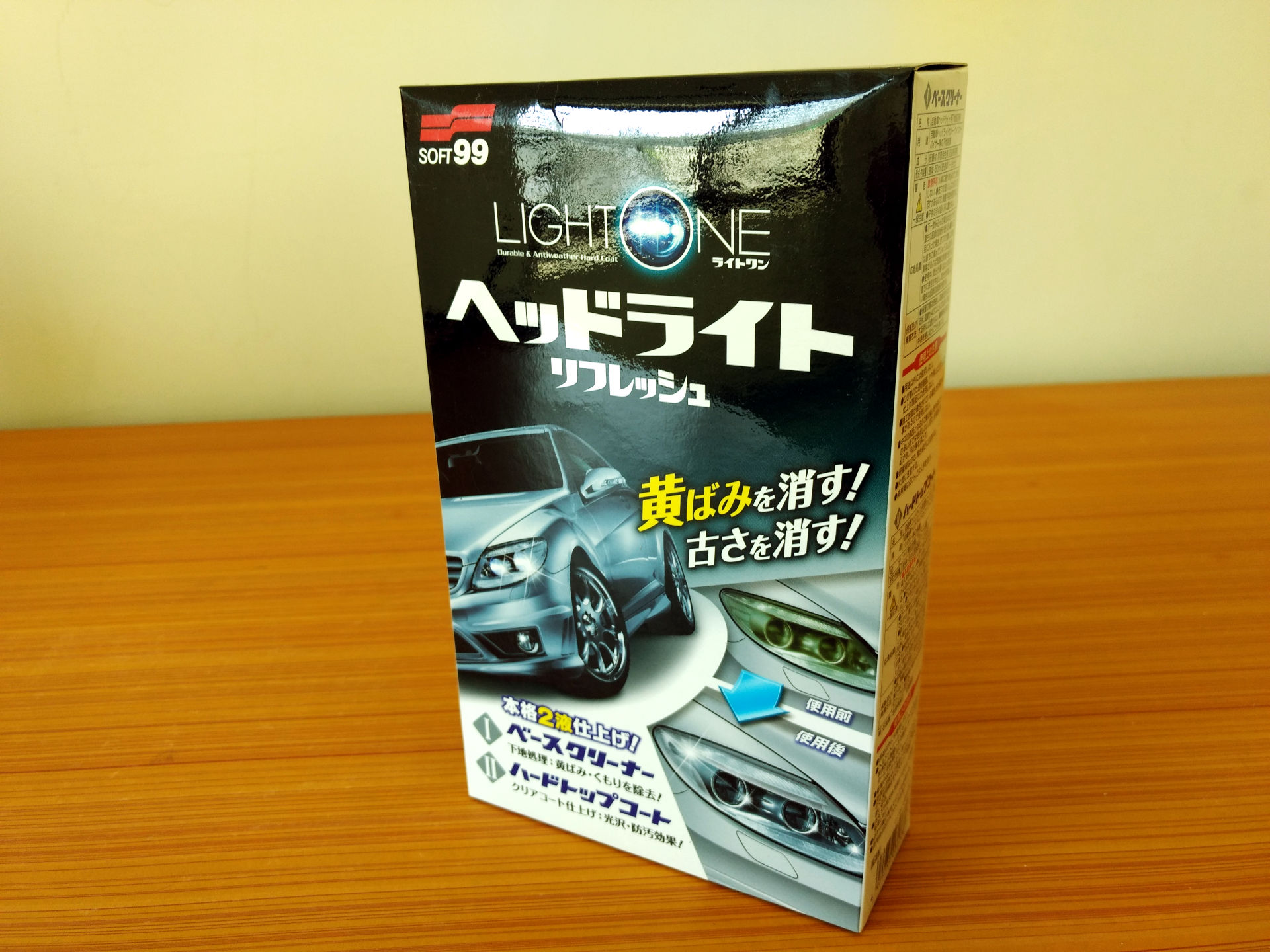 Description
Soft99 LIGHT ONE is one of the easiest to use headlight restoration kit. No sanding or machine polishing experience required. This kit includes everything required to restore yellow or faded headlights. A base cleaner, coating, a cloth, and applicator pads.
How to use the product
The base cleaner is used to remove all the oxidation and haze from the headlights and bring back the original clarity. You use the base cleaner using the cloth that comes with the kit and rub with pressure on the headlights. You may use the base cleaner with DA machine as well. This step is critical in bringing back the clarity, so you make sure you spend sometime, and do it thoroughly before moving on.
The kit includes a hard topcoat, which is basically a coating for headlights that can protect them from dirt and UV radiation up to a year, depending on your environment. Make sure you shake the topcoat bottle before using. Apply hard topcoat using the applicator pads that come with the kit and spread the coating evenly on the headlight. After a minute, use the opposite dry side of the applicator and spread the coating again to smooth out any uneven coating left.
Check the whole application process in the following video. Ignore the language.