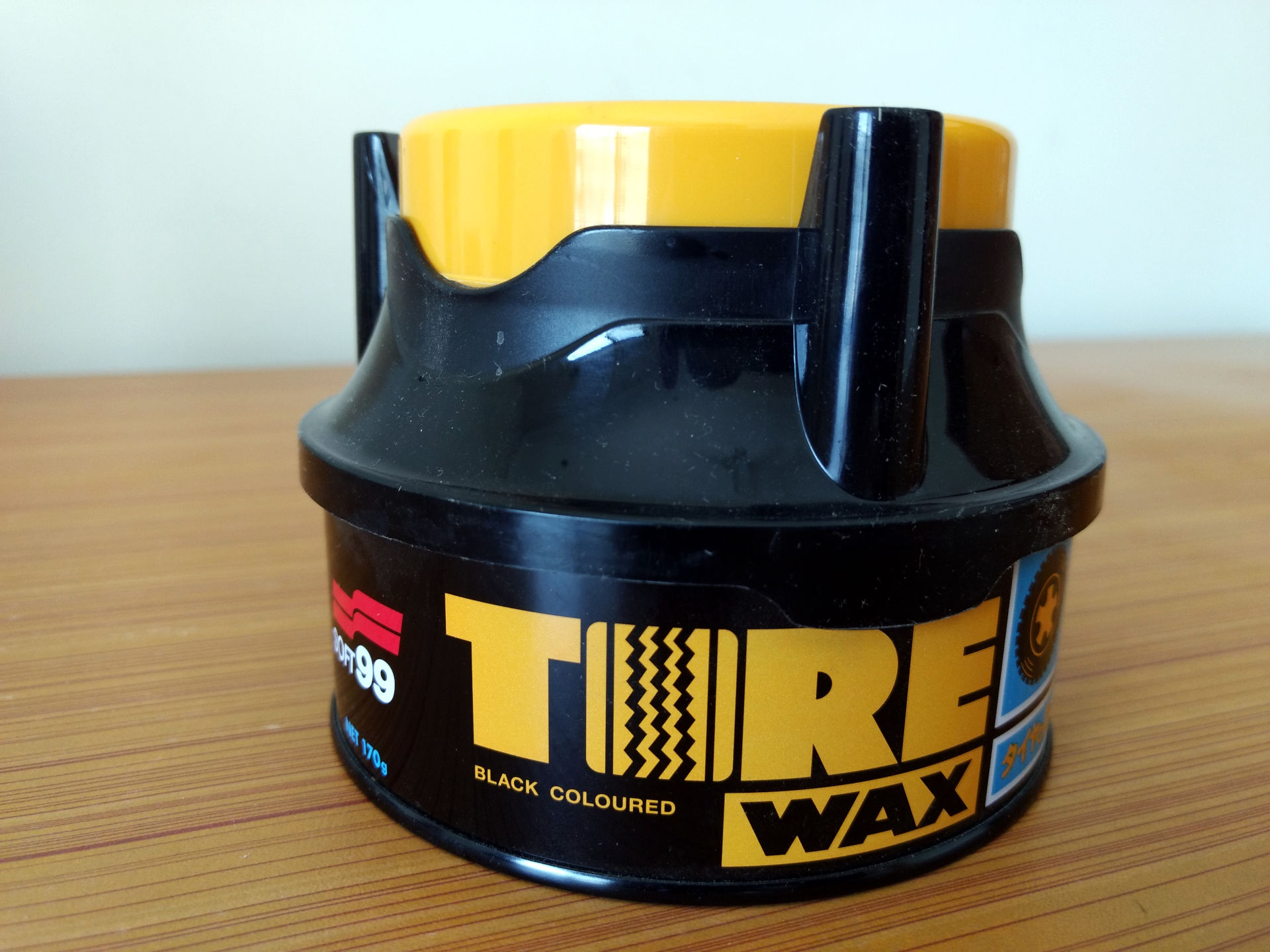 Description
Soft99 Tire Black Wax gives your tires and exterior plastic trim matt finish and makes it crazy hydrophobic for a month. This hard paste formulation incorporates mineral wax and ultrafine carbon black pigment to bring back a natural blackness to your tires and plastic trim. Nothing restores faded black parts like this! Non-glossy and naturally black, this product restores the black pigment broken down by stress and UV, to revitalize stained or faded tires and trim.
How to use the product
Remove any dirt in advance, and dry the surfaces to be treated.
You can use provided applicator sponge or detailing bursh for the application.
Spread around evenly with the sponge or the brush, then let it dry for 15 - 20 minutes.
Buff off with a cloth for the ultimate naturally black finish. May be applied multiple times to cover up stains. May be buffed further to increase gloss.
Frequently Asked Questions
What is the finish?
It is a natural black finish.
How long does the effect last?
Depending on the storage situation and the usage, it will last about one month.
Can I use it on surface other than tires?
It can also be used for unpainted plastic or rubber trim, unpainted bumpers and black leather tops.