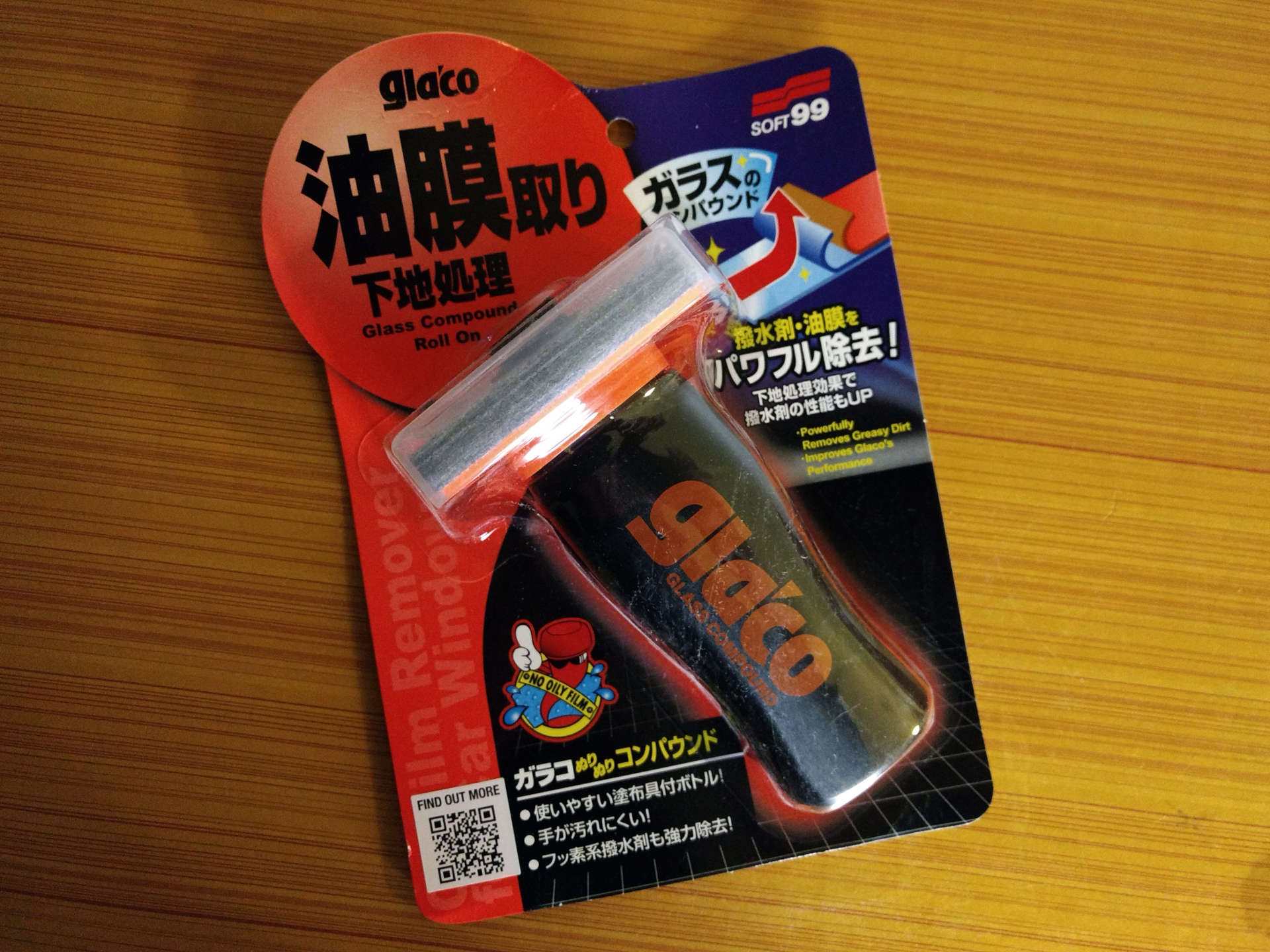 Description
Glaco Glass Compound Roll On is a must product to prepare the glass for Ultra Glaco application. This convenient handheld glass compounder easily removes the toughest stains, traffic film, etc. It can remove old Glaco Ultra, and is perfect surface preparation before glass coating. The built-in felt pad means there is no need for any other sponges or cloths. Simple!
How to use the product
Rinse and dry the glass to be treated.
Shake well, then remove cap and plastic seal.
Press onto the glass and squeeze gently to release the compound.
Use the felt head to polish the glass until water-repellency is completely gone.
Rinse well with water.