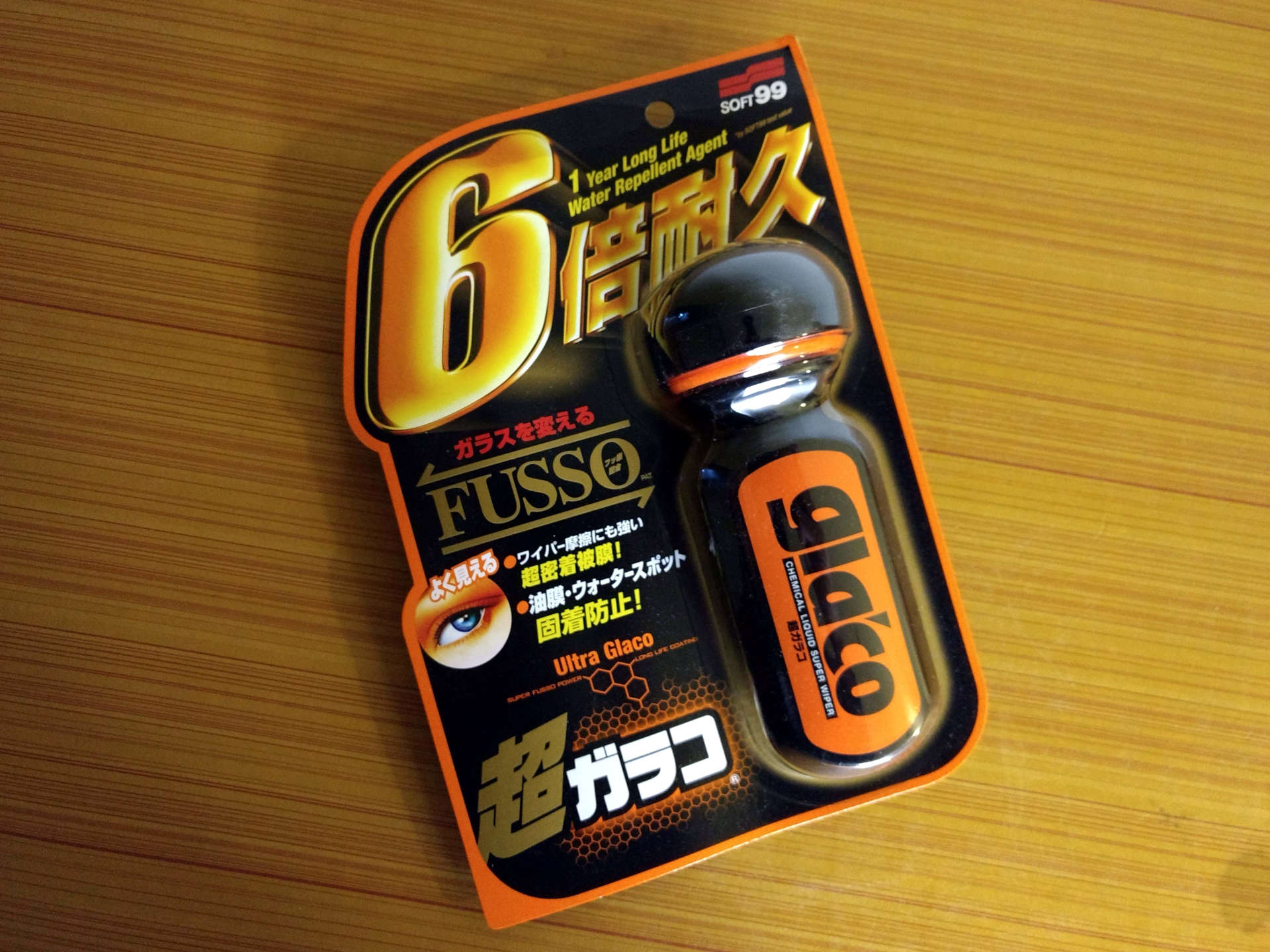 Description
Making use of Fusso technology, Ultra Glaco increases durability to 6 times longer than standard glass coatings! Resistant to wipers, dust, oil, car washes, and detergent, the water-repellency lasts up to one year!
How to use the product
Note: Apply only to clean, dry glass.
Compound glass using Glaco Glass Compound Roll On to remove any traffic film, stains, or old wax, sealant or coating.
Remove the cap, press the felt applicator onto the glass and gently squeeze the bottle to let out some liquid.
Use the felt applicator to rub the liquid firmly into the glass. Be sure to get complete coverage.
After drying for 5-10 minutes, wipe off the residue with a damp, wrung-out towel. Keep dry for 12 hours for maximum effect and durability.