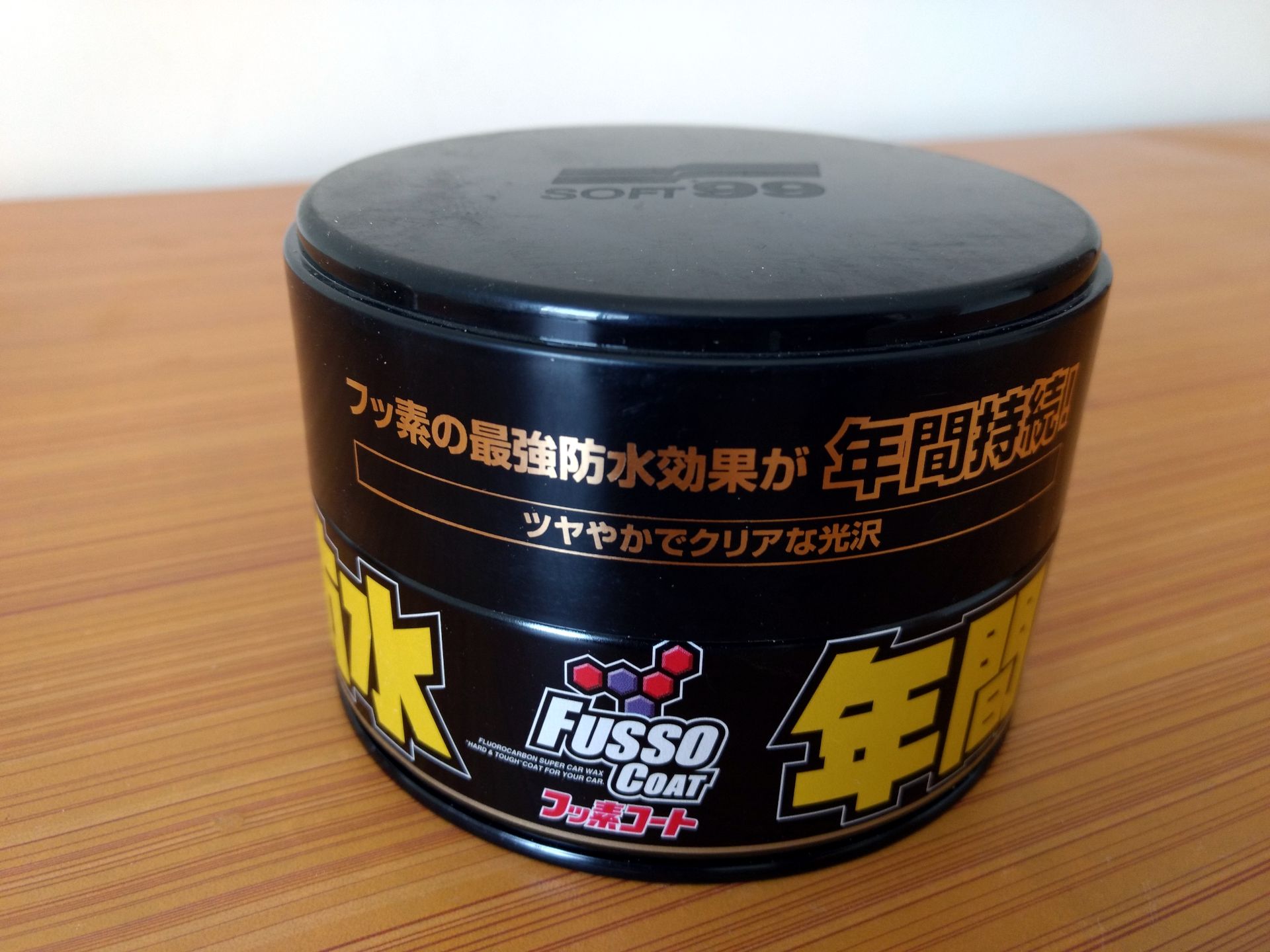 Description
We have introduced legendary Soft99 Fusso Coat 12 months wax in Pakistan.
This is original formula which is more durable and long lasting and lower in price as well. The new formula is for Europe only to comply some EU laws. Soft99 have no plans to discontinue original version.
This is a synthetic product based on fluorine polymer which attract less dust, extremely hydrophobic and durable. It's close to ceramic coating in terms of hardness and water behavior. It hardens like ceramic coatings and hence can prevent minor level scratches and water beading is crazy like coatings. We haven't seen any product which is directly comparable to Fusso which comes in a wax form and hardens like coating hence its name is Fusso Coat.
What's the durability of Fusso Coat?
This product can give you 8 to 9 months of real world durability when applied on properly prepped paint. The following video support our durability claim. It's a 9 month update of a real world test of multiple products, including coatings.
But if you maintain it with toppers like Fusso Coat Speed & Barrier or Luxury Gloss Spray Wax, it can give you 12+ months durability.
Here's another video showing how many washes Fusso can stand.
Fusso Coat Application
Wash your vehicle using a quality shampoo.
Chemically decontaminate the paint using Iron Terminator.
Clay the paint using SMOOTH EGG Clay Bar.
Polish the paint using Finishing Compound or Micro Rubbing Compound.
Remove polishing oils with Silicone Off.
Now apply thin layer Fusso Coat. It should be barely visible on the paint otherwise removal will be difficult.
Let it dry for 5 to 10 min depending on your environment and then buff off using microfiber towel.
Leave the paint to cure for 12 hours minimum. Don't expose it to moisture or water immediately after application.
Can you apply Fusso Coat on top of a glaze?
Fusso Coat only bonds well to the paint. The 12 months durability claim is when it's applied on a well prepped bare paint. If you apply it on top of a glaze, you will get very low durability. Also, Fusso may remove fillers left behind by the glaze due to the presence of strong solvents.
Which product can you use on top of Fusso Coat?
There are multiple products which can be used as a topper for Fusso Coat. You can pick any one of them based on your preference.